10% off? 2021 Hot model diode laser hair removal machine in limited time procurement
Murphy
2021-02-06 11:14:20
10% off? 2021 Hot model diode laser hair removal machine in limited time procurement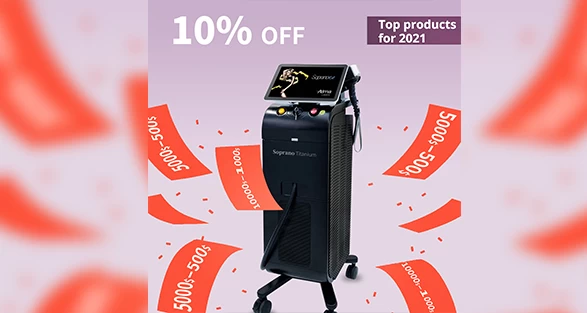 1200W + 1800W Soprano Titanium  hair removal machine
1. Alma Laser technical, suits for all skin and hair types.
2. Handles:1200W+1800W, one spot size 12*24mm, the other 12*36mm 
3. Fast treatment: 1-10Hz frequency, USA imported laser bars.
4. Continuous working 12h: Air+water+unique T1800W TEC cooling system, controls steady water temperature 24℃,
ensure machine works continuously all the day, even in summer without air-conditioner
Pre heating of purchasing Festival
Over 5000 minus 500 dollars, over 10000 minus 1000 dollars
Please consult us for more details
24 hours online!