High Quality Alma soprano ice platinum Diode laser 755nm 808nm 1064nm Laser Hair Removal machine
Murphy
2021-07-05 18:32:30
Advantage
1.Advanced Tech: Gold tin sintering technology,
2. Handles: Germany/USA laser bars ,10bar,1000w . 12 bar, 1200w, 16bar,1600w bigger power for faster and better hair removal.
Real painless and permanent hair removal, with obvious results.
3. Fast treatment: big spot size / 12*20mm / 12*35mm, frequency 1-10Hz, higher effeciency
4. Continuous working : TEC condenser +air +water+ semiconductor cooling system, could actually control water temperature constant at 22~24℃, ensure machine works continuously for 24 hours without stopping, even in summer without air-conditioner.
Speed Diode Laser 808nm: Golden standard wavelength for all hair types laser hair removal
Alexandre 755nm: Specific effective for blonde hair, fine hair laser hair removal
NDYAG 1064nm:Specific effective for dark, tanned skin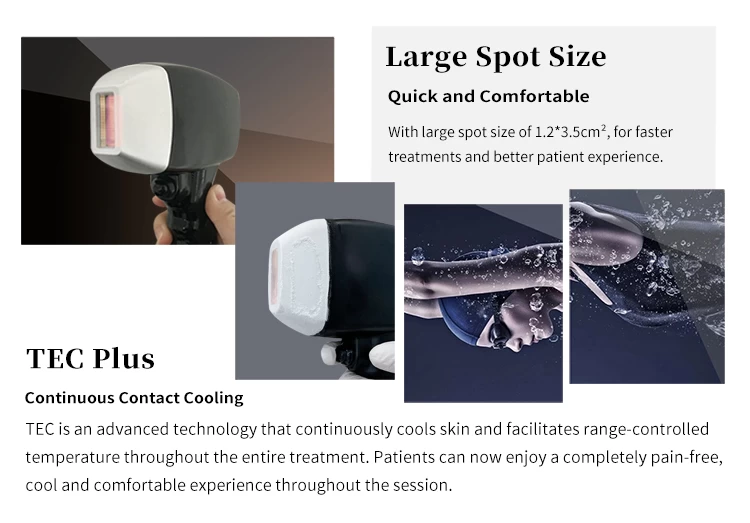 OEM /ODM
* 6 skin type Any language could be added
* Logo could be added for free
* With male and female , 6 skin styles to choose from ,easy to operate
Please Send Us An Inquiry For More Information, 24 Hours On Line Service For You!