Multifunctional beauty machine venue——808 diode laser +ipl elight laser
808nm diode laser handle:
Safety: No scald, no hartm to the skin and sweat glands.
Quick: big spot size 12X35mm, effective and quick treatment on big treatment area.
Permanent hair removal: Remove all pigmented hair on all types of skin types, including tanned skin.
Cooling system: TEC semiconductor cooling condenser,effective control water temperature, ensure machine work cintinuously.
Best thermostatic water cycle system: to aviod semicinductor pump from burning due to over heating.
Diode laser for permanent hair removal treatment,Elight for multifunctional treatment.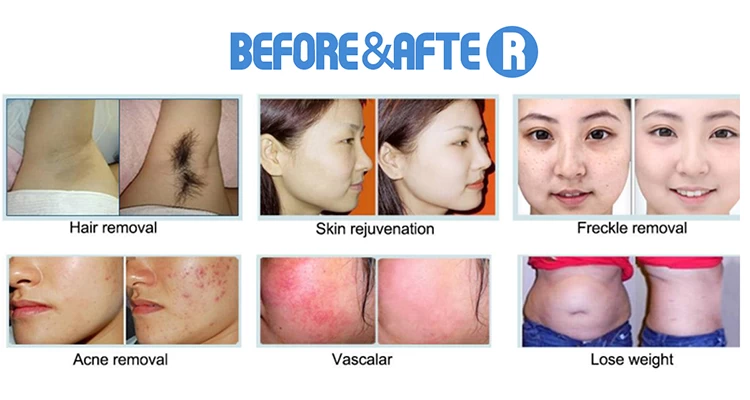 We provide all personalized customized services, 24-hour online, welcome to consult!