Body Slimming Machine Magnetic Em Muscle Sculpting Muscle Sculpting Stimulator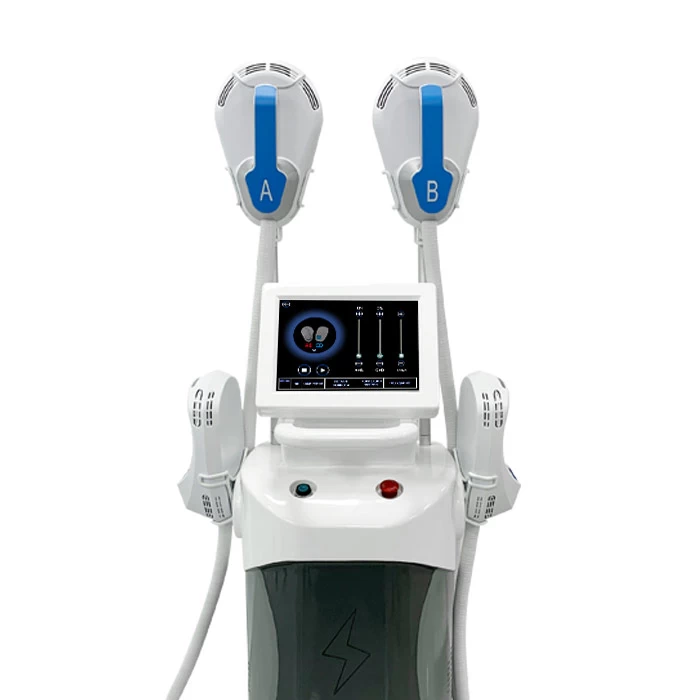 How does this machine work?
It adopts high intensity pulsed electromagnetic to build muscle and tones for the abdomen, arms, legs, and buttocks.
Muscle Building
The Intensive supramaximal contractions stimulate the react of the muscles. The energy reconstructs internal structure, causing the regrowth of muscle cells, the creation of protein, and muscle fiber chains. This procedure leads the results in higher density and muscle volume.
High Intensity
TeslaSculpt based on high-intensity magnetic energy, which could cover big skeletal muscles of the human body, and this
high energy level allows muscle response with a deep remodeling of its inner structure.
Stronger Stimulation
Double layer Coil generates d.eeper and stronger high-intensity electromagnetic effects.
Liquid Cooling Technology
TeslaSculpt equipped with liquid-cooled applicators that allow long time operation without any overheating issue.
Double Sculpting
Two Magnetic Stimulation Applicators to treat all of your concerns independently or simultaneously.
Welcome to consult us for more product information
24 hours online!